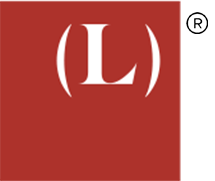 Unless otherwise indicated, the lawyers listed in this website are neither certified nor authorized by the State Bar of Arizona. None of the lawyers listed in this website is certified as an "expert" nor an "specialist" by any authority that regulates the exercise of law in the State of Arizona, as the same are solely authorized and/or officially licensed as professionals to act as holders of a Law Degree or as lawyers within all the states of the Mexican Territory.
This website is a public source of general information of our law firm. Nothing contained in this website shall be used by the reader as a source of legal advice.
Any communication executed through this website shall not create any relationship as attorney-client with Integra Legal. Therefore, we do not assume any obligation to maintain confidentiality of any communication received through this website.
Our professional ethics obligations require that prior to the acceptance of any client we shall carry out an analysis of the existence or absence of any actual or potential conflict of interest with any of our current or former clients. If you wish to receive information on how to become a client of the firm, please request a personal interview. No electronic message that you may send to out firm through this website shall be confidential nor shall be protected by attorney-client privilege. No attorney-client relationship is created by the mere sending of an email to us. You are not a client of Integra Legal by cause of sending a message to us.